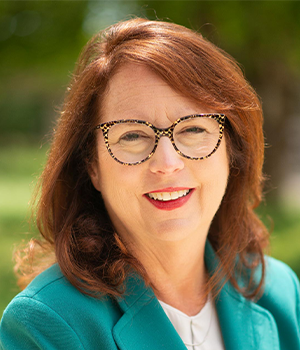 Ann Lundy is the Chief Executive Officer for Indiana Health Centers, Inc. Ann is a native Hoosier and earned an Associate Degree in Nursing from the University of Indianapolis, and a Bachelor of Science in Nursing degree from Indiana University. She earned her Master of Business Administration degree from Rockhurst University. As a Certified Oncology Nurse, she previously managed the inpatient oncology unit at St. Francis Hospital in Indianapolis.
Ann brings a wealth of knowledge, experience, and passion for healthcare delivery to our most vulnerable populations. She is a Registered Nurse with more than 26 years of experience in ever-expanding healthcare roles that include leading, designing, managing, structuring, and implementing operational policies and procedures that support businesses for Medicaid and Medicare managed care programs. These positions allowed Ann to sharpen her skills in strategic direction, and program development across multiple business lines to achieve specific goals and objectives. Ann has also worked in population health, where she honed her skills in designing complex clinical models to improve health outcomes.
Ann has been very active in healthcare policy as she served and chaired the Illinois Department of Healthcare and Family Services Medicaid Advisory Committee (MAC) for over five years.
For nearly 10 years, Ann worked for United HealthCare Community and State on a national level. She first served as Senior Director of Clinical Operations and later was promoted to National Vice President of Clinical Operations. Within both of these positions, she was responsible for all clinical operations for Community and State Businesses, which included 25 health plans covering more than four million Medicaid lives. These health plans covered TANF, CHIP, ABD, LTSS, and D-SNP.
She remains very active in her community serving on various boards after having completed an elected three-year term on the Christ the King Catholic School Board in Indianapolis.