Indiana Health Centers Selects New President/Chief Executive Officer
May 20, 2022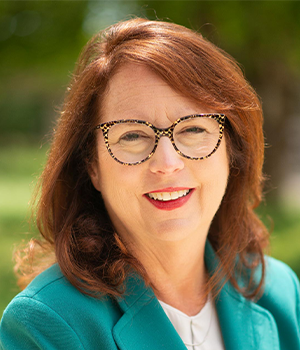 The Board of Directors of Indiana Health Centers, Inc. (IHC) has chosen a native Hoosier to be the health center system's next President and Chief Executive Officer.
Ann Lundy, R.N., B.S.N., M.B.A. will assume the leadership of IHC on June 1, 2022.  She replaces Elvin Plank, who retired after nine years as the President/CEO.  Ms. Lundy will be IHC's third President/CEO in its 45-year history of serving Hoosier residents.
"Ann Lundy's selection as President/CEO concludes a five-month process that began with 200 applicants," said Michael Busch, IHC Search Committee Chairperson.  "Ann's passion for ensuring all people have access to healthcare, regardless of their income or their location, was evident throughout the selection process.  Combined with her extensive experience in health center operations, her work with federal/state Medicaid programs, and her national policy experience, she rose to the top of the most talented and accomplished field of final candidates I could ever envision."
Ms. Lundy will leave her position as Chief Operating Officer for Access Community Health Network in Chicago, where she is responsible for the management of 35 health centers and the integration of the network's clinical service lines.  Her previous experience includes extensive work ensuring that healthcare providers successfully design services in line with Medicaid and Managed Care plans.  This work included serving as the Executive Director of HealthCura, and as National Vice President of Clinical Operations for United HealthCare.
Ms. Lundy earned an Associate Degree in Nursing from the University of Indianapolis, and a Bachelor of Science in Nursing degree from Indiana University.  She earned her Master of Business Administration degree from Rockhurst University.  As a Certified Oncology Nurse, she previously managed the inpatient oncology unit at St. Francis Hospital in Indianapolis.
"I welcome the opportunity to come full circle back to the great state of Indiana. I started my healthcare career as an Oncology RN at St. Francis hospital in Central Indiana serving those that were marginalized and suffering, and have devoted my career to those in the greatest need.   As I continue with this next chapter, I am honored to be the next CEO of IHC.  Together with the talented IHC team, we will build on the impressive momentum the organization has achieved over the last few years.  And we will continue to serve all who seek a medical home, while building equity in partnership with our Indiana communities."
Plank, who announced his retirement last fall, concluded his IHC career on April 30, 2022.  The Board of Directors appointed IHC Chief Financial Officer Tracy Nagel as Interim President/CEO until Lundy begins her tenure on June 1.
Indiana Health Centers, Inc. (IHC) is federally qualified health center providing healthcare to underserved areas of Indiana since 1977. IHC operates nine centers in South Bend, Logansport, Kokomo, Peru, Marion, Seymour, and Owen County, Indiana.  IHC also manages WIC programs in Tipton, Kokomo, Logansport, Noblesville, Marion, Rochester, and Frankfort.   IHC also provides care to the Hoosier migrant population with a mobile unit during the fall harvest season. IHC services include medical, dental, and behavioral health care to over 32,000 Hoosiers.  Our services are open to all, regardless of their ability to pay. Our patients are covered by Medicaid, Medicare, HIP, and most commercial insurance plans, and IHC provides a sliding fee scale for those without insurance.
For more information:
Tracy Nagel, Interim President/CEO, IHC, Inc:  tnagel@ihcic.org
Michael Busch, IHC Board Member/Search Committee Chair:  lake2river@gmail.com